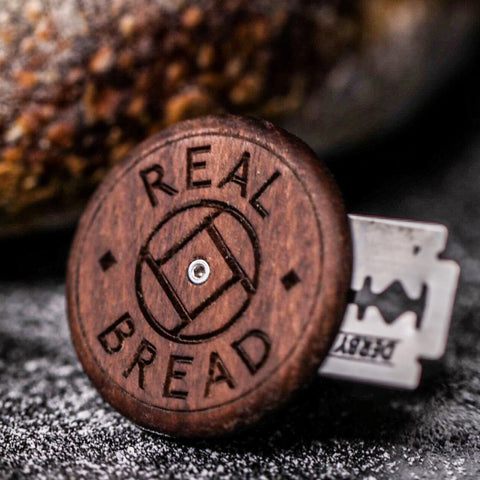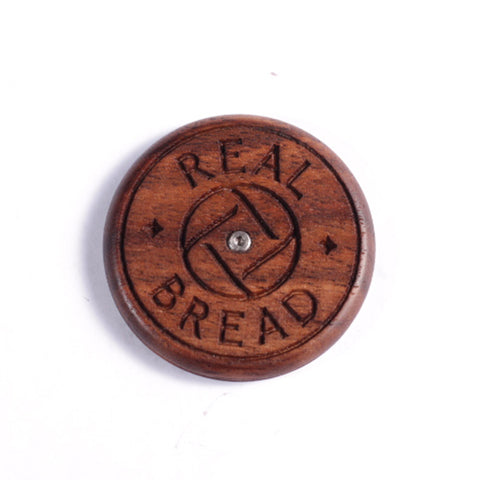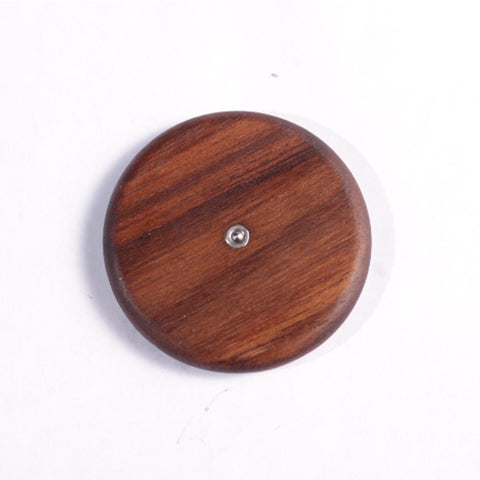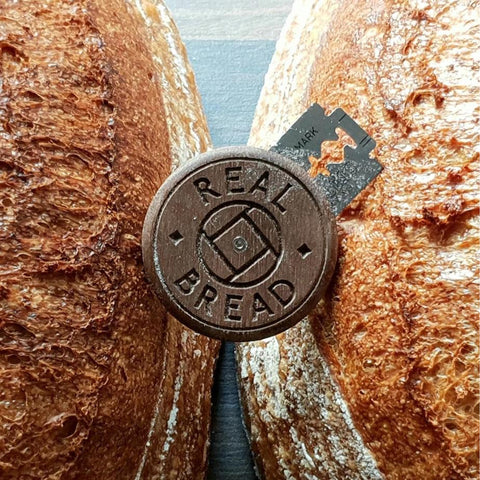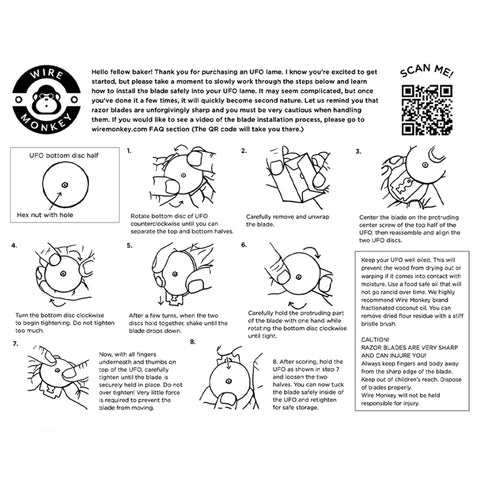 Wire Monkey
Wire Monkey - UFO Real Bread
Wire Monkey UFO Bread Lame - Real Bread
Materials: This UFO is made of solid American black walnut and stainless steel hardware.
Dimensions: 46mm diameter, 6.35mm thick.
This version of the UFO lame is engraved with The Real Bread Campaign's logo. A portion of the proceeds from the sale of these UFOs goes to The Real Bread Campaign to help with their mission: flour, water, salt!
Here are some of the benefits of the UFO Lame:

Ultimate fine control over scoring.

Ambidextrous design.

No more cuts for blade holders!

Blade is easily stored inside for safety.

No thumb nuts to snag on your dough.

No more lost blades (if you are a blade holder, you know what I'm talking about).

Designed and made in the good old USA.
No chemicals are used to treat our wooden lames. Instead, they are soaked in our fractionated coconut oil prior to packaging, to prevent them from drying out. Oil seepage onto the packaging envelope will occur, and is normal.
Happy Scoring!
10% of the profit will go to supporting the people of Ukraine, along with other organizations promoting peace around the world.