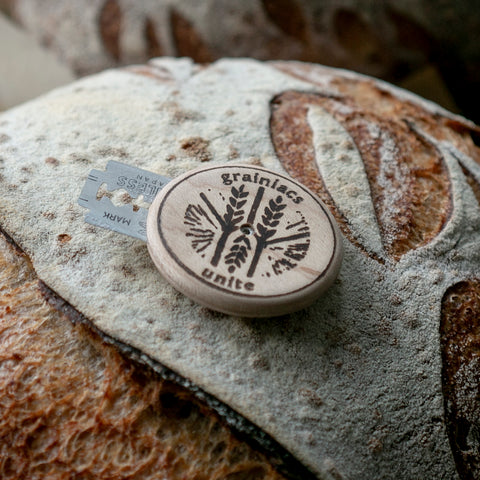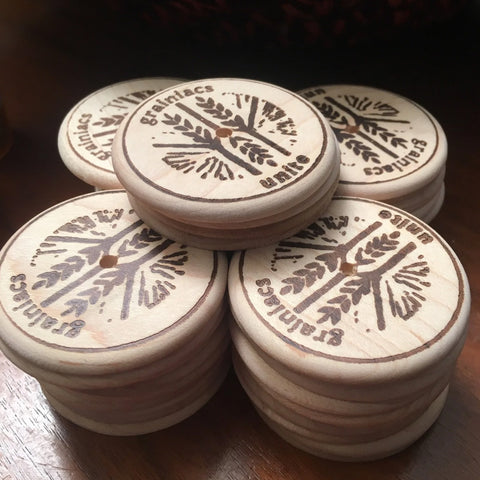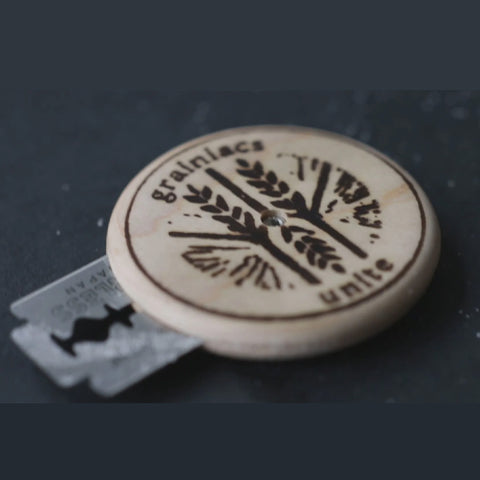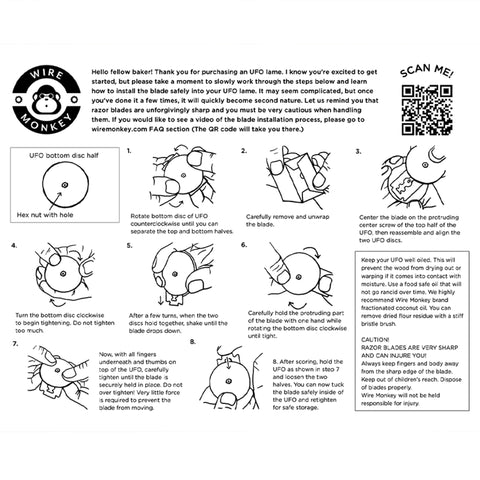 Wire Monkey
Wire Monkey Lame - UFO Grainiacs
Wire Monkey UFO Bread Lame - Grainiacs - Solid American Maple wood
Materials: This UFO is made of solid American hard maple and stainless steel hardware.

Dimensions: 46mm diameter, 6.35mm thick.
The UFO Grainiacs bread lame model is made of solid American maple wood and features a hot branded design by Jess Wagoner. Wire Monkey teamed up to bring this beautiful and quite different model of the UFO Lame to you.

All UFOs are made in our family owned small shop in Fairfield, Connecticut USA. We believe in fair wages, using no plastics or harsh chemicals and giving back to the baking community.

One Astra Platinum coated double edge razor blade included; it is wrapped in paper inside the lame when you receive it. Please be careful when handling. No chemicals are used to treat our wooden lames. Instead, they are soaked in our fractionated coconut oil prior to packaging, to prevent them from drying out. Oil seepage onto the packaging envelope will occur, and is normal.

Here are some of the benefits of the UFO Lame:
Ultimate fine control over scoring.

Ambidextrous design.

No more cuts for blade holders!

Blade is easily stored inside for safety.

No thumb nuts to snag on your dough.

No more lost blades (if you are a blade holder, you know what I'm talking about).

Designed and made in the good old USA.




1 Year Warranty
Happy Scoring!
10% of the profit will go to supporting the people of Ukraine, along with other organizations promoting peace around the world.