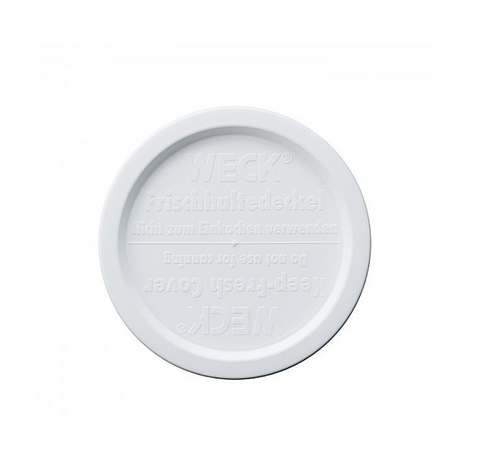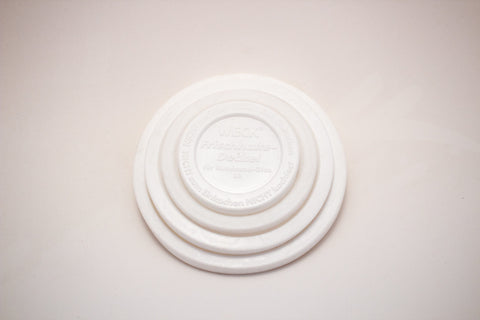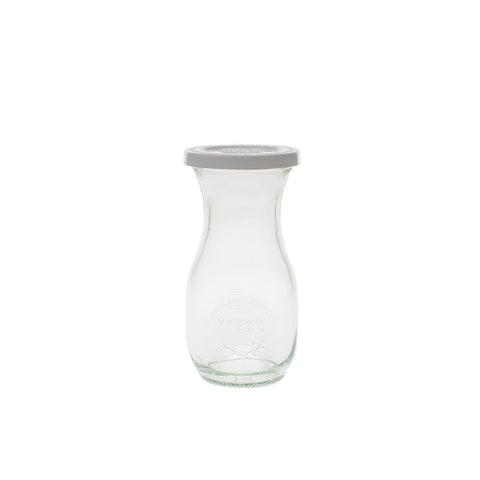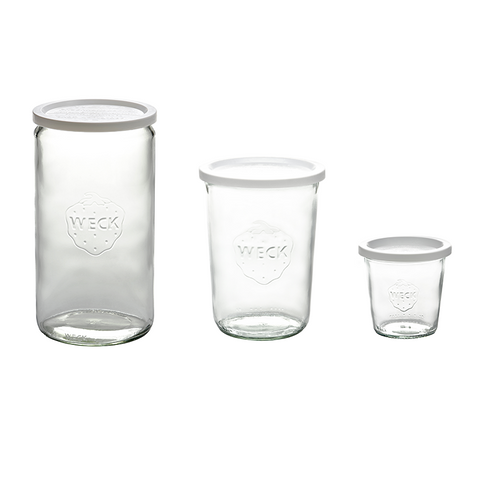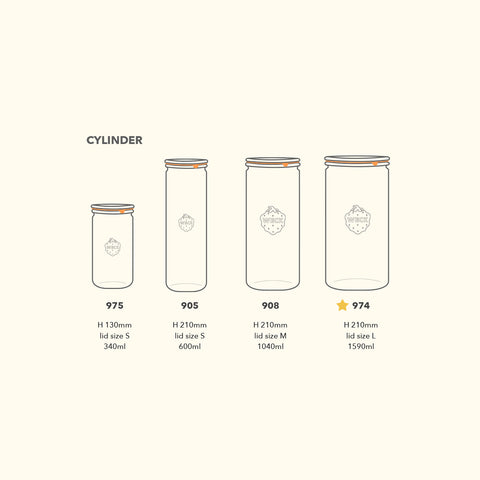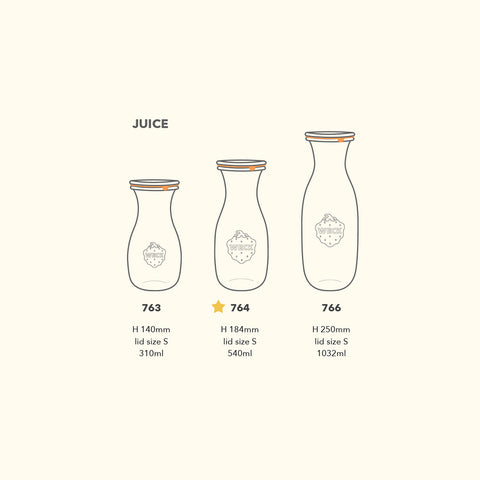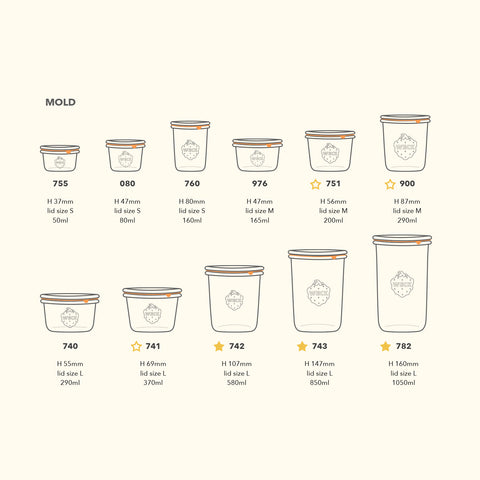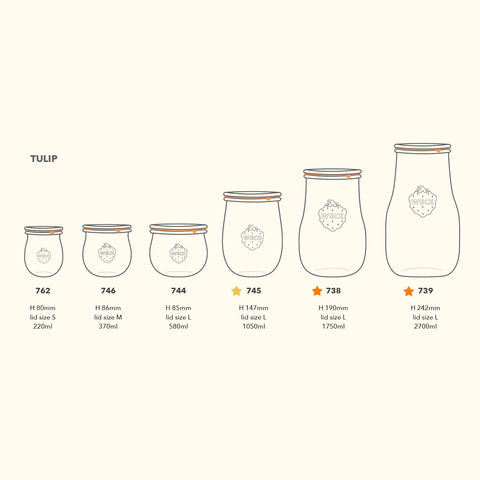 WECK
Weck Keep Fresh Plastic Lids
A snap-on lid designed to allow easy open and close of WECK jars. Foods expand when they freeze, so these lids will expand to prevent pressure from breaking the glass jars. Made of BPA-free plastic, the lids will not react with foods or absorb odors.
Recommended particularly for refrigerator and freezer storage. Great also for a convenient alternative lid to store sourdough starters.
Our plastic Keep Fresh Covers are BPA-free, food safe, dishwasher safe, fridge safe, freezer safe.
These lids are very popular for leftover storage, are easy for kids to use as they pop on and off very easily and create a great Keep Fresh seal!
*See infographic for fit of lids to jars