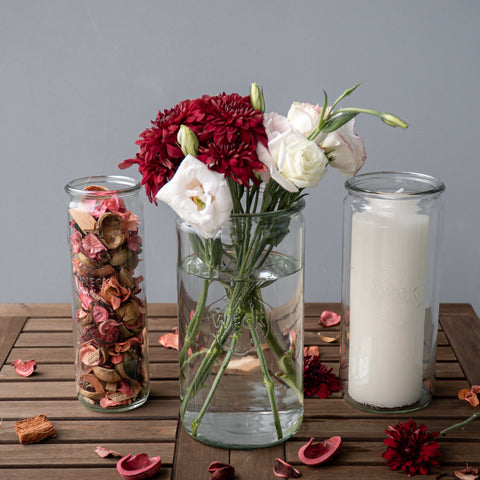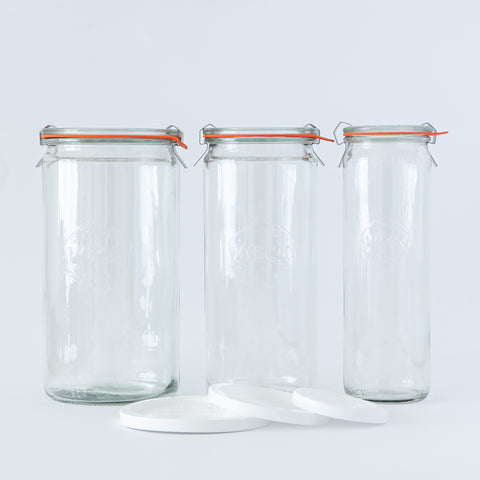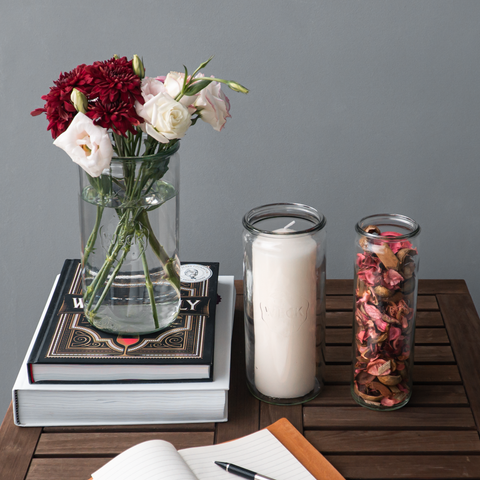 WECK
WECK Jar Cylinder Bundle
Featured in Martha Stewart's Living Magazine, WECK jars are multipurpose high-quality glass jars made in Germany. They are able to withstand extremely high and low temperatures, which are perfect for home canning, food storage, scented candles, fermenting foods…and endless possibilities.
WECK jars (without the lids) are fridge safe, freezer safe, microwave safe, oven safe, and dishwasher safe. BPA free.
At the beginning of the last century, the J. WECK Company was founded in Oflingen Germany. Today, all our WECK jars are still made in Germany.
The Weck Cylinder Jar Bundles come with:
1 x Cylinder 905 (600ml): H21 Ø6 cm
1 x Cylinder 908 (1040ml): H21 Ø8 cm
1 x Cylinder 974 (1590ml): H21 Ø10 cm
3 x Plastic Lids (1 Large, 1 Medium, 1 Small)
3 x Glass Lids, Rubber Seals, Clips
Customers love this cylinder jar style as it takes up less space for storage due to its tall and slender nature. They enjoy the jar's tall and thin size, (it fits in most cup holders perfectly) that is perfect for storage, sourdough starters or a beverage.
We are proud to be Singapore's authorised retailer for WECK jars. Please beware that not all jars carrying the WECK logo sold online are authentic.