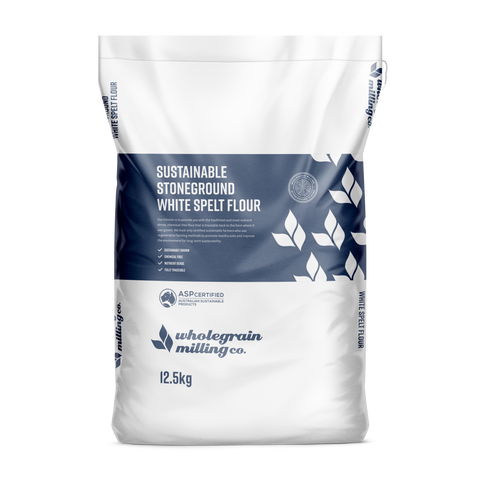 Wholegrain Milling Company
Sustainable Stoneground White Spelt Flour 12.5kg / 2.5kg
Sustainable Stoneground White Spelt Flour is stone milled to preserve a greater nutritional and flavour profile. Spelt flour has a distinct flavour profile and is low in poorly digestible fructans.
It is wonderful for all your home-baked breads, and perfect for cakes, cookies and fruit loaves, or in any recipe that calls for plain flour.
Ingredients: Organic Prime Hard Wheat. 12%min protein content.
Allergens: This product contains Gluten. May also contain traces of other allergens
We are the local distributor of Wholegrain Milling Company's Flour.