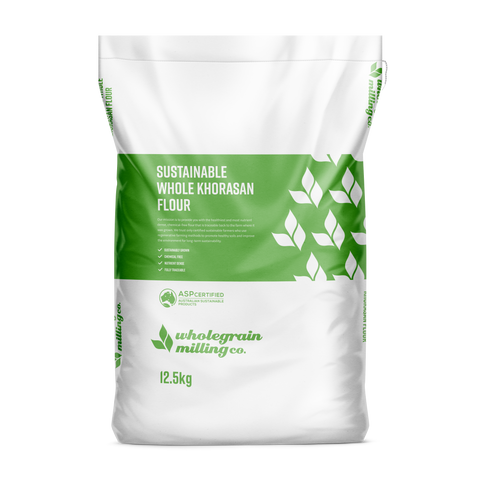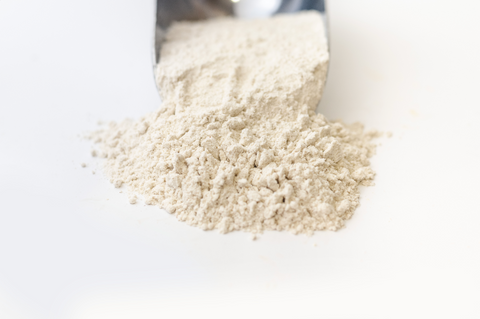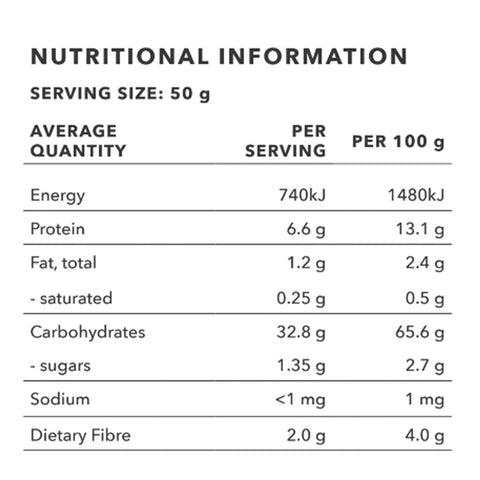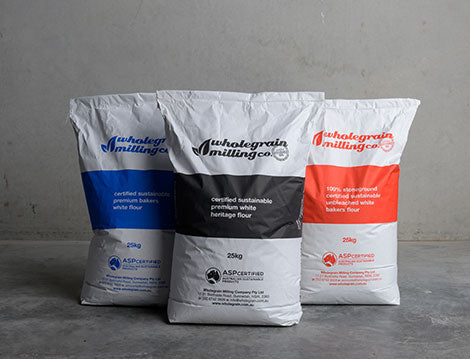 Wholegrain Milling Company
Sustainable Whole Khorasan Flour 12.5kg
Sustainable Whole Khorasan Flour has a distinctive nutty flavour and higher protein than wheat flour. It is an ingredient that can be used as an alternative to wheat flour in many different applications.
Ingredients: Sustainable Khorasan. 12%min protein content.

Allergens: This product contains Gluten. May also contain traces of other allergens
Description: Sustainable Whole Khorasan Flour is roller milled and all of the bran, endosperm and germ is retained. Khorasan Wheat is also known as Kamut and affectionately known as "Food of the Pharaohs". It is an ancient grain originally from thee historical Khorasan region in Asia.  
We are the local distributor of Wholegrain Milling Company's Flour.