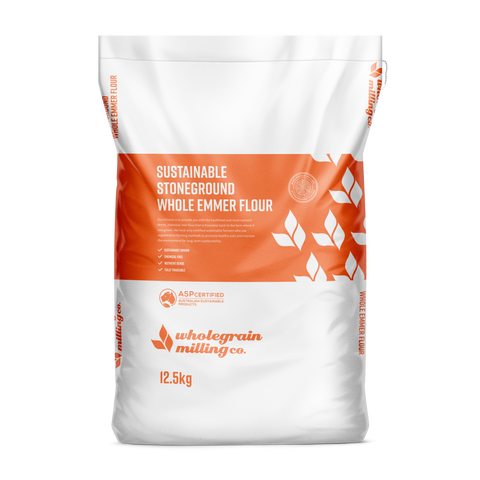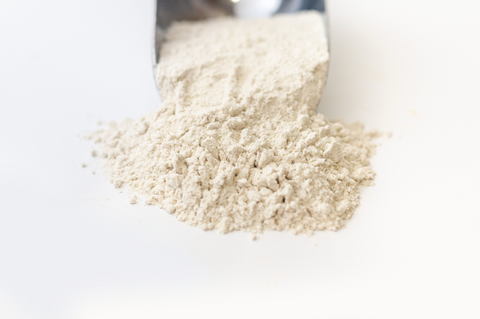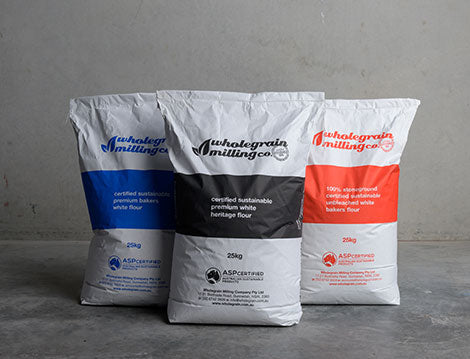 Wholegrain Milling Company
Sustainable Whole Emmer Flour 12.5kg / 2.5kg
Sustainable Whole Emmer Flour is a stoneground flour. The grain passes through a stone mill and a portion of the bran is removed. 
It is wonderful for all your home-baked breads, and perfect for a sourdough starter. This flour can also be used as all-purpose flour in cakes, muffins, and biscuits, or in any recipe that calls for plain flour.
Ingredients: Sustainable emmer. 12%min protein content.
Allergens: This product contains Gluten. May also contain traces of other allergens
Description: Emmer is an ancient wheat variety with a distinct flavour profile 
We are the local distributor of Wholegrain Milling Company's Flour.