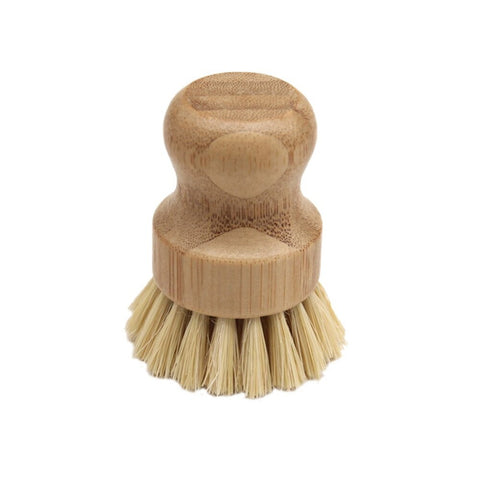 Super Sourdough Supplies
Bamboo Baking Brush
Over time and use, you might find that your banneton can get a build up of dried flour that is difficult to remove, making your dough stick when proofing.
This is an ergonomic bamboo brush that will help remove dried flour easily, thus maintaining your bannetons/ brotforms. With a knob-like handle, this brush gives you a sturdy grip to brush off the excess flour and dough stuck to your bannetons.
How to use:
After you have baked your loaf of sourdough, leave your banneton in the oven as it cools down to dry it out fully. Once dry, scrub off dried flour using the brush and store the banneton in a dry area.

Care instructions:
With a little simple care, the brushes will age beautifully. Simply clean the brushes with warm water.