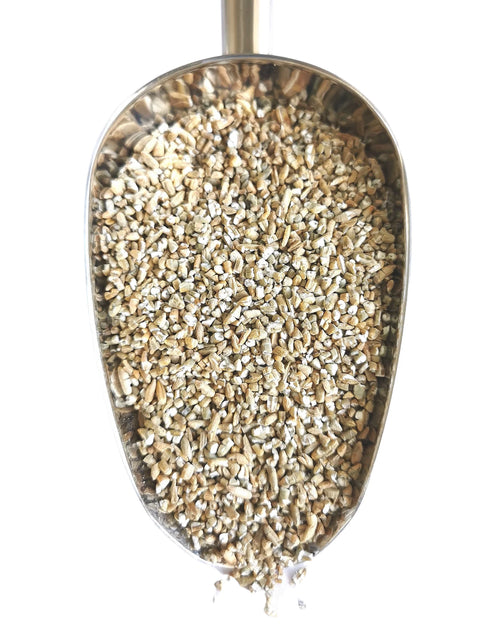 Wholegrain Milling Company
Kibbled Rye Grains 20 kg / 2.5kg
Rye has a delicious earthy flavour that is more robust than wheat. Kibbled Rye is a very coarsely cracked rye grain.
Ideal for adding to breads such as pumpernickel and sourdoughs for added flavour, texture and to lower the GI of your bread. Kibbled rye is high in protein and retains its nutritional value even when stored for long periods of time.
Ingredients: Organic Rye grains (Preservative Free, Non-GMO)
Allergens: This product contains gluten. It may contain traces of other allergens. 
Taste: Strong rye/ cereal flavour
Texture: Coarse
We are the local distributor of Wholegrain Milling Company's Flour.