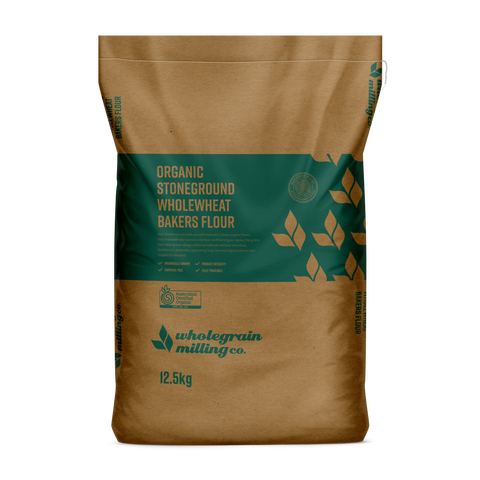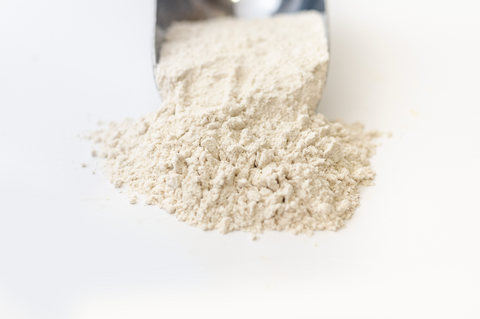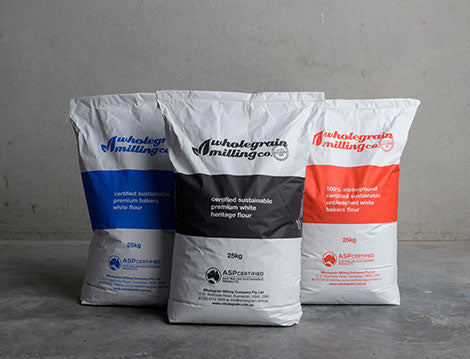 Wholegrain Milling Company
Organic Stoneground Wholewheat Bakers Flour 12.5kg
Organic Stoneground Wholewheat Bakers Flour is a stone ground wholemeal flour. The grain passes through a stone mill and all of the bran, germ and endosperm is retained. The stone milling process gives a stronger flavour and retains more nutrients when compared with roller milled flours.
It is wonderful for all your home-baked breads, pizza bases, rolls and perfect for baking recipes.
Ingredients: Organic Wheat Grain. 12%min protein content.
Allergens: This product contains Gluten. May also contain traces of other allergens
Description: Cereal flavour with a free flowing wholemeal texture
We are the local distributor of Wholegrain Milling Company's Flour.