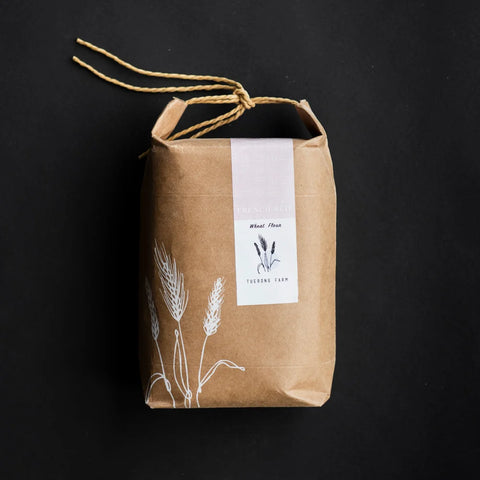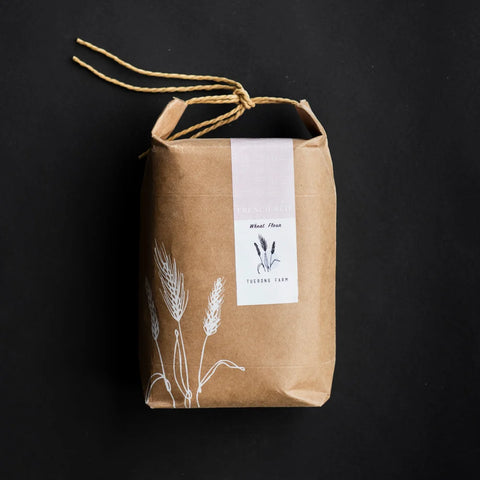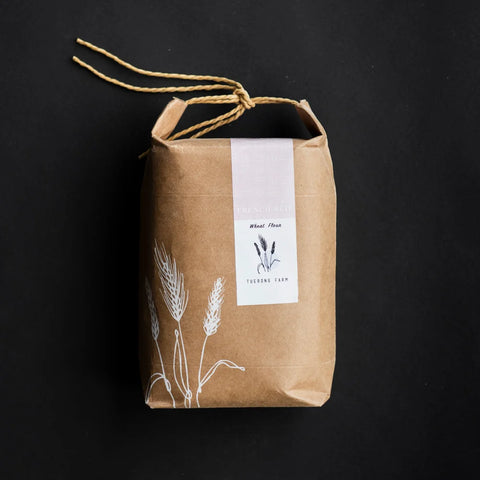 Tuerong Farm
French Red Flour (Wholewheat)
Background 
French Red is a medium protein soft wheat with stellar flavour. It is suitable as an all-purpose high extraction flour, and useful in cakes as well as bread. French Red has a lovely flavour and texture , though requires a gentler approach than a hard, high protein wheat when making bread. The variety Adagio was bred for the milling markets of France, Spain and Italy, though in Australia it is classed as a feed wheat. Tuerong Farm aims to restore Adagio and other delicious soft red wheats to the table.
Product Information
Lovely mid protein soft wheat flour - great flavour. not idela for bread, but adds a heap of flavour to everything else.
Several of Tuerong Farm's red wheat varieties were developed in France for the milling market. Tuerong Farm is currently milling a variety called Adagio, a modern cultivar with medium protein levels and rich flavour. The high extraction flour is supplied at 170-220 micron fineness (very fine) and milled to demand. It is fresh, full of flavour and nutrition, and a true expression of a single variety and the land in which it was grown.
*Open for sale through pre-orders only. Expected delivery on 31 October 2023.